Box Truck Overturns in Morgan County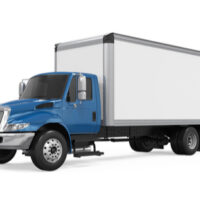 Morgan County, TN (September 2, 2020) An accident was reported around 8:10 a.m. on September 2nd at Jet Access Bridge involving an overturned box truck on Genesis Road. As a result of the accident, Jet Access Bridge was temporarily closed and motorists were advised to use caution while traveling through the area.
The Tennessee Department of Safety and Homeland Security found that so far in 2020, there have been 35 vehicular accidents in Morgan county that resulted in injuries. 
Common Reasons Why Tennessee Box Trucks Overturn 
Some of the most common reasons why Tennessee box trucks overturn include:
Box trucks are located higher off the ground than passenger vehicles. Box truck drivers must exercise a high degree of caution when navigating turns because trucks can overturn quickly.
Tennessee occasionally experiences strong winds. The broad sides of box trucks can act as the equivalent of wind sails and end up pushing the vehicle over. This threat is greatest among empty trucks, and when more cargo is added trucks this danger becomes less of a risk.
Trucking companies often try to pack trucks with the greatest amount of cargo to make sure that transportation is as cost effective as possible. Sometimes this results in an uneven amount of goods in a truck, which can shift around. When substantial cargo disruption occurs, box trucks can rollover.
Contact an Experienced Tennessee Truck Accident Lawyer
Following box truck accidents, it is common to find yourself suddenly facing serious injuries, large medical bills, lost wages, and other complications. A skilled experienced attorney at Fox, Farley, Willis & Burnette will remain committed to fighting for the compensation you deserve. Contact our law office today to schedule a free case evaluation.
Note: This post was written based on available resources, news stories, and online reports about this incident. As is often the case with fast breaking news, there is always the risk that some details are still being shared and uncovered. Please contact us if you notice any information that should be changed or added. Thanks!