Australian Mining Giant Sued Over Talcum Powder, Ovarian Cancer Link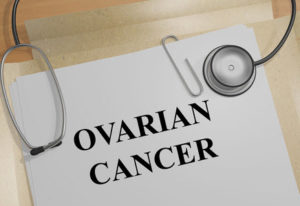 The link between the use of talcum powder and ovarian cancer continues to draw international attention. Earlier this year, two separate plaintiffs in Missouri won multi-million damage awards against Johnson & Johnson, the leading U.S. distributor of talcum powder, which the company has long marketed as a feminine hygiene product. And now a new lawsuit is targeting a major supplier of talc.
Did Mining Company Fail to Warn Consumers of Health Risks?
Talc is a naturally occurring mineral that is mined from the earth. The Luzenac Group, a French-based consortium, is one of the world's leading talc mining operations. Until 2011, the Luzenac Group and its U.S.-based subsidiary, Luzenac America, was owned by the Rio Tinto Group, another international mining consortium based in Melbourne, Australia.
Recently five women filed a federal lawsuit in Louisiana, naming both Johnson & Johnson and Rio Tinto as defendants. These plaintiffs allege they were diagnosed with ovarian cancer as a result of using talcum powder sold by Johnson & Johnson. They further allege Rio Tinto mined the "talc at issue in this case" during its ownership of Luzenac America, according to a report in the Brisbane Times, a leading Australian newspaper.
According to the Times, the lawsuit maintains Rio Tinto was responsible for supplying "customers with materials safety data sheets for talc." These data sheets were "supposed to convey adequate health and warning information," but did not. Accordingly, the plaintiffs claim that Rio Tinto "failed to inform its customers and end users of its products of a known catastrophic health hazard associated with the use of its products."
Women Face Uphill Battle in U.S. Courts
The Times noted this was the "first major talc case to embroil Rio Tinto" directly. But there are presently more than 1,000 known lawsuits in the United States involving the purported link between talcum powder and ovarian cancer. While some of these cases have already been tried and led to significant damage awards for ovarian cancer victims and their families, the legal picture remains far from settled. Just recently, a court in New Jersey dismissed talcum powder lawsuits brought by two ovarian cancer victims who sued Johnson & Johnson. The judge said there were "multiple deficiencies" in the testimony offered by experts in the case linking the plaintiffs' ovarian cancer to the use of talcum powder. The plaintiffs are expected to appeal the judge's decision.
The truth is that proving a large corporation's culpability in any type of defective drug or dangerous products case is difficult. No court will simply take a victim at their word. A plaintiff is expected to present scientific evidence from qualified experts in support of their claims.
This means that if you suspect that your ovarian cancer is related to talcum powder use, it is essential that you enlist qualified legal assistance as soon as possible. An experienced Tennessee talcum powder lawsuit attorney can help assess the viability of your case and, if it has merit, to fight for your rights in court. Contact the offices of Fox, Farley, Willis & Burnette, Attorneys at Law, in Knoxville or Clinton today if you need to speak with someone right away.
Resources:
http://www.brisbanetimes.com.au/business/mining-and-resources/rio-tinto-unit-sued-alongside-johnson–johnson-over-alleged-links-between-talc-and-cancer-20160905-gr9622.html
http://www.medscape.com/viewarticle/868437