Are Temp Agency Workers Covered by Workers' Compensation?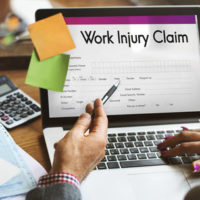 Tennessee employers have a legal obligation to maintain a safe work environment. This includes not only ensuring the condition of all facilities and equipment, but also providing employees with adequate safety training. If negligence in these areas leads to a workplace accident, the employer is automatically liable for paying workers' compensation benefits–and in some cases, the employee may seek additional damages in court.
Amputation Victim Denied Right to Pursue Case Against Negligent Manufacturer
It is important to understand, however, that workers' compensation is supposed to provide a no-fault, "exclusive" remedy for the vast majority of workplace injuries, including those allegedly caused by employer negligence. Tennessee courts are extremely reluctant to permit personal injury claims outside the framework of workers' compensation. Furthermore, the exclusive remedy of workers' compensation extends to just about everyone who works at a facility, including temporary workers.
Consider this recent decision by a federal judge in Jackson, Tennessee. The plaintiff in this case worked for a professional employment agency. The agency temporarily assigned the defendant to work for a manufacturing company, the defendant in this case.
The defendant's specific job assignment was the operation of a "fish processing machine." Tragically, the plaintiff "suffered an amputation" while attempting to operate the machine. He said he was never properly informed of the safety risks and "received insufficient training and supervision from Defendant."
This was apparently not the first such catastrophic accident involving the defendant's machinery. According to court records, two other employees suffered amputations "within the same month" as the plaintiff's accident. And the Tennessee Occupational Safety and Health Administration separately fined the defendant for workplace safety violations.
Despite all this, the judge presiding over the plaintiff's lawsuit here ruled he could not pursue any claim for damages outside of Tennessee's workers' compensation system. The plaintiff argued he was not technically an "employee" of the defendant at the time of his accident and therefore not covered by worker's compensation. But the judge said Tennessee courts have long held that "an employee of a temporary manpower service is considered also to be an employee of the company to which the employee is assigned, for workers' compensation purposes." In effect, the agency and the defendant were the plaintiff's "co-employers."
And while Tennessee workers' compensation law "provides an exception for intentional torts," the plaintiff's allegations here did not qualify. An "intentional tort" in this context refers to a situation where the employer "actually intended to injure the employee." Negligence, even in the form serious workplace safety violations, does not prove "actual intent."
Speak With a Tennessee Workplace Accident Attorney Today
If you have suffered any kind of workplace injury, you should speak with a Knoxville personal injury lawyer as soon as possible. Even if your injuries are fully covered under workers' compensation, your employer may still attempt to withhold or restrict benefits. A qualified attorney can make sure your employer does not avoid its obligations under Tennessee law. Contact the offices of Fox, Farley, Willis & Burnette, Attorneys at Law, at 866-862-4855 to schedule an initial consultation with a member of our legal team today.
Source:
scholar.google.com/scholar_case?case=11582216519565484403