Amazon Gets Sued By The Government For Defective Products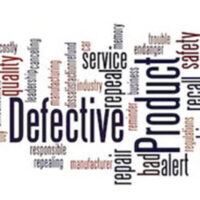 Companies that sell dangerous products can get sued for the injuries those products cause. But the lawsuits won't just come from private citizens who suffer injury. As online giant Amazon is now learning, the lawsuits can also come from the government.
Government Sues Amazon
The government is suing Amazon, alleging that a multitude of products that are sold on the site are defective, and dangerous. Although in most cases Amazon is just the retailer—it doesn't make the products being sold, or which are injuring people—the government says that Amazon has to be held responsible for the items they sell.
This is in line with traditional principles of product liability, which do put liability on every business in the chain of distribution, from original manufacturer, all the way down to the retailer that may sell, but have nothing to do with the making of the product.
The lawsuit against Amazon says that numerous products present dangers to consumers. Among them are:
Hairdryers without the technology to avoid users from suffering a shock
Carbon monoxide detectors which did not operate properly when tested
Children's clothing and sleepwear that did not meet minimum standards to avoid flammability.
Other products, which would melt, burst into flames, or explode, have also been sold on Amazon, according to reports that looked into the safety of the products that Amazon sells.
Suing May be the Only Remedy
Amazon says that they issued refunds and credits to people who bought the products named in the suits. To that end Amazon says it doesn't know why the government is suing it when it has already tried to remedy the problem.
One reason may be that the products in question are made and manufactured overseas, outside of the jurisdiction of the US government. That means that suing retailers like Amazon is the only way for the government to keep dangerous products off the shelves.
Additionally, Amazon makes money off the products that third party sellers sell. By one estimate, Amazon collected about $80 billion in payments that came from third party (and often overseas) manufacturers.
Another reason why the government sues, is that it does not have the legal ability to compel a recall. It can only recommend a product be recalled. If a company fails to act on the recommendation, the government's only alternative is to sue in court.
Recall or Not – A Citizen Can Still Sue
Although recalls are vital, and keep the public safe, not every defective product gets recalled. In many cases, products may be dangerous in the way they are designed or made, and never face a recall. Many pharmaceuticals, for example, have been pulled from shelves after products liability lawsuits, even though no official recall was ever issued.
Call the Clinton personal injury attorneys at Fox Willis Burnette, PLLC, for help today if you are injured by a defective product.
Resources:
cnn.com/2021/07/15/tech/cpsc-sues-amazon/index.html
npr.org/2021/07/15/1016512896/us-consumer-agency-sues-amazon-to-recall-dangerous-products