Amazon Again Found Liable For Defective Products That It Sells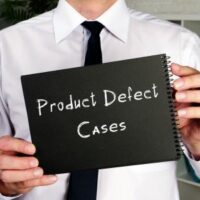 For the second time in about the last year, a court has held that Amazon is liable for injuries caused by the products that it sells. This is in keeping with the doctrine of strict liability and products liability, which makes every company in the chain of manufacturing and distribution, potentially liable for injuries caused by defective products.
Victim Injured When Product Explodes
This recent Amazon case involved someone who was injured when a hoverboard exploded. In trying to put out the fire, the victim suffered serious burns, and sued Amazon. Amazon defended itself, saying it had nothing to do with making or manufacturing the product—the product was one sold by a "third party seller" on the company's website.
This is a similar argument to one Amazon had made in a 2020 case, in a different court. Just as that case was unsuccessful for Amazon, so was this one.
In the 2020 case, the court found Amazon liable because it was an "integral part" of the enterprise, including providing marketing and distribution, and as such, Amazon has liability for the defective products.
Once again, in this most recent case, the court noted that Amazon "places itself squarely" between the manufacturer and the end-use consumer, and that Amazon was "instrumental in the sale" of the product.
The Logic of Strict Liability
Amazon's argument makes some sense. It argued to the court that it only deals with the distributor or retailer. As such, it has no control over the manufacturing of the product or how it is manufactured. All Amazon can do, its lawyers alleged, is react after a product has injured someone. It has no ability to proactively monitor products and keep dangerous ones off the market.
But strict liability is supposed to protect the end-use consumer. A victim should not have to figure out who is responsible for what, in an often complex web of players from a product's manufacture to its ultimate sale. By making every company in the line from production to sale liable, it encourages companies to take dangerous products off the shelves—even if those companies didn't manufacture the product.
Strict liability also has the benefit to the victim of being strict liability. That means that so long as the product is defective, and causes injury, every company down the production and distribution line has automatic liability for a victim's injuries.
Less Burdensome for Victims
If only the manufacturer could be liable for defective products, it would be difficult for an injured victim to find the company, serve them, and sue them in a US court. Like many websites, many of the products listed on Amazon are made overseas.
A victim should not have to worry about conducting a full scale investigation in a foreign country over who made a product, and then try to serve someone with a lawsuit in a faraway country.
Call the Knoxville products liability attorneys at Fox Willis Burnette, PLLC, for help if you are the victim of an accident because of a defective product.
Resource:
jdsupra.com/legalnews/loomis-v-amazon-strict-products-8173019/