Accident Results in Closure of Interstate 75 in Loudoun County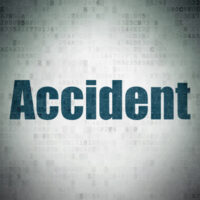 The northbound lane of Interstate 75 was closed following a crash on November 12th that occurred around 5:00 pm and resulted in injuries. The Loudon County Sheriff's Office reports that the accident occurred around Mile Marker 71 close to Loudon. Both law enforcement as well as emergency workers responded to the scene. No additional details about the accident including whether anyone was injured and the extent of the damage caused has yet been revealed. Motorists who are traveling through the area are advised to exercise caution.
The Tennessee Department of Safety and Homeland Security reports that so far in 2020 there have been 830 car accidents in Loudon with 643 of these crashes involving property damage only, 181 accidents involving injuries only, and 6 crashes involving fatalities. While car crashes can occur for various reasons, many of these accidents were the result of factors like speeding, distracted driving, reckless operation of a motor vehicle, and drivers who combined alcohol or drug use with motor vehicle operation. If you're a Loudon driver, one of the best things that you can do to greatly reduce your chance of ending up in a deadly accident is to drive defensively and do your best to always remain observant of your surroundings.
Contact a Tennessee Personal Injury Attorney               
If you or a loved one has been injured in a Tennessee car crash and someone else is responsible for the resulting damage, you should not hesitate to speak with a knowledgeable attorney. Contact Fox, Farley, Willis & Burnette today to schedule a free case during evaluation, during which time our legal team can review your available options to pursue compensation.
Note: This post was written based on available resources, news stories, and online reports about this incident. As is often the case with fast breaking news, there is always the risk that some details are still being shared and uncovered. Please contact us if you notice any information that should be changed or added. Thanks!