Accident Reported on Highway 68 in Cumberland County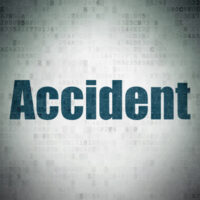 Cumberland County, TN (March 8, 2021) A vehicle accident was reported around 2 in the afternoon on Highway 68 in Cumberland County near Highland Road and just north of Alloway community. Additional details about the accident are still pending, but no one appears to have been injured in the crash. Motorists are advised to exercise caution in the area.
The Centers for Disease Control and Prevention have found that crash injuries are the eighth leading cause of death globally for all age groups. To avoid becoming one of these numbers, motorists should practice some helpful driving safety strategies which include the following:
Always follow the speed limit and never travel too fast for surrounding conditions
Limit as many distractions as possible
Make sure to click your seat belt, regardless of whether you're a ride down the corner or across the country
Make sure that children are adequately restrained in the vehicle and using the proper car seat or booster seat that is appropriate for their age
Never drive while impaired under alcohol or drugs and never travel with motorists who are 
Contact a Compassionate Tennessee Accident Attorney                 
If you or a loved one has been injured in a vehicle crash that occurred in Cumberland County or any part of Tennessee, you should not hesitate to speak with an experienced attorney who will fight to make sure that you receive the greatest amount of compensation possible. Contact Fox, Farley, Willis & Burnette today to schedule a free case evaluation.
Note: This post was written based on available resources, news stories, and online reports about this incident. As is often the case with fast breaking news, there is always the risk that some details are still being shared and uncovered. Please contact us if you notice any information that should be changed or added. Thanks!