Accident on I-40 Requires Driver to Be Cut from Wreckage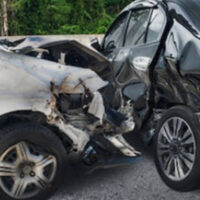 Cumberland County, TN (July 13, 2020) An accident occurred around noon on July 13 near the 308 eastbound mile marker of Interstate 40. Emergency workers were called and landed at the scene of the accident, where the vehicle's driver was cut from the wreckage and transported to Erlanger Medical Center for treatment.
Safety Reminders If You're Trapped Inside Your Car After an Accident 
Hydraulic rescue tools have saved many people's lives since they were invented in the 1960s, but there are also many other emergency tools that workers use to cut workers from wreckage. While crews work on helping you out of your vehicle after an accident, however, it can help to remember some critical pieces of advice, which include:
Remain calm. Take some deep breaths, and remember that letting stress get the best of you can jeopardize your outcome.
If you can move around without pain, look outside your vehicle. If others saw the accident occur, it is likely that someone else has already contacted emergency workers. If no one else saw the accident happen, you should call 911 if you have an available phone. If you cannot access or reach your phone, hands-free calling might be a good idea.
If your accident involved a rollover and you're now upside down, unbuckle yourself by bracing yourself first and protecting your head. If you are still right side up, unbuckle yourself so you can more easily move.
Do Not Hesitate to Speak with a Tennessee Car Accident Lawyer 
Car accidents are a frightening experience, and the parties responsible for these collisions should be held accountable. If you need the assistance of an experienced personal injury attorney, contact Fox, Farley, Willis & Burnette today.
Note: This post was written based on available resources, news stories, and online reports about this incident. As is often the case with fast breaking news, there is always the risk that some details are still being shared and uncovered. Please contact us if you notice any information that should be changed or added. Thanks!