Accident Occurs on Cumberland County's Taylor Chapel Road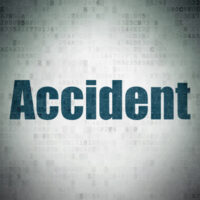 Cumberland County, TN (November 30,, 2020) A driver was injured on November 30th in a crash that occurred on Taylors Chapel Road and close to Lantana Road. A vehicle was going into a curve when the driver of an oncoming Dodge pickup truck lost control of his vehicle and struck the first vehicle. The driver of the vehicle was later transported to Cumberland Medical Center for treatment of non-life threatening injuries. Additional details about the accident are still pending including whether the Dodge driver was injured. It also remains uncertain what caused the Dodge driver to lose control of his vehicle.
The Federal Highway Administration has found that greater than 25 percent of deadly car crashes are associated with horizontal curves. Many of the most deadly curve accidents involve road departures. Motorists are also surprised to learn that the rate associated with horizontal curves is 3x greater than any other type of road section. 
Speak with a Tennessee Car Accident Attorney                 
Even if a car accident only results in non-life threatening injuries, an accident victim can still end up facing large bills due to the care associated with these injuries. As a result, car crash victims should not hesitate to speak with an experienced attorney after car crashes. At Fox, Farley, Willis & Burnette, our lawyers are sympathetic to the hardships faced by accident victims and remain committed to fighting for the results they deserve. Contact our law office today to schedule a free case evaluation.
Note: This post was written based on available resources, news stories, and online reports about this incident. As is often the case with fast breaking news, there is always the risk that some details are still being shared and uncovered. Please contact us if you notice any information that should be changed or added. Thanks!