Accident Occurs Close to Crossville Sonic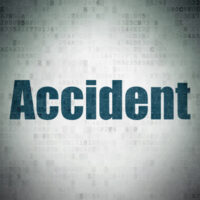 Crossville, TN (December 28, 2020) A car crash occurred on December 28th on North Main Street southbound close to the Crossville Sonic. As a result of the crash, the left lane was temporarily blocked. Motorists are advised to exercise caution while passing through the area.
A National Law Review article, which relied in part on data compiled by the National Highway Traffic Safety Administration, found that some of the most common causes of car collisions include distracted driving, drivers who fall asleep at the wheel, drivers who operate motor vehicles while under the influence of alcohol or drugs, and motorists who speed. Some of the critical steps that drivers can take to avoid ending up in accidents include never driving while drunk or under the influence of drugs, only operating motor vehicles when sufficiently rested, and obeying both speed as well as other traffic regulations. Motorists should also understand, however, that no matter how safely they operate a vehicle, the risk of serious car crashes still exists. 
Speak with a Dedicated Personal Injury Lawyer Today                 
In a few brief moments, car accident victims can find their lives forever changed. One of the most important things to remember in such a situation is that you have the right as a victim to hold the person responsible for your accident accountable. During a free case evaluation with an attorney at Fox, Farley, Willis & Burnette, we will discuss your options to hold the party responsible for your accident accountable.
Note: This post was written based on available resources, news stories, and online reports about this incident. As is often the case with fast breaking news, there is always the risk that some details are still being shared and uncovered. Please contact us if you notice any information that should be changed or added. Thanks!