Accident Occurs at Corner of North Main Street in Crossville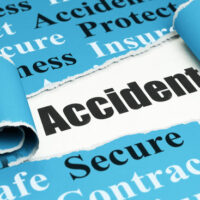 An accident occurred on September 17th around 1:15 p.m. at the corner of North Main Street and Industrial. As a result, motorists driving through the area are advised to exercise caution. Additional details about the accident including how it was caused and whether any injuries or fatalities occurred are still under investigation.
T-bone collisions, which are sometimes also referred to as broadside collisions or sideswipe accidents, commonly result in injuries and fatalities. The Insurance Information Institute of Highway Safety reports that side impact collisions are particularly dangerous. These accidents represent 23 percent of passenger vehicle occupant deaths and are also responsible for a substantial number of serious injuries.
Common Causes of T-Bone Accidents 
Many sideswipe accidents occur when drivers at intersections fail to yield the right of way to other motorists on the road. Often, one driver will dangerously make a left turn at an intersection with the belief that the opposing driver will stop. Sometimes these accidents occur when drivers fail to follow traffic directions. Some of the other reasons why sideswipe accidents occur include motorists who text while driving, drivers who fall asleep at the wheel, and drivers who fiddle with the radio while making a left hand turn. 
Obtain the Services of a Skilled Tennessee Car Accident Attorney  
If you were involved in a corner accident with another vehicle, the first step that you should take after the collision is to make sure that you are in good physical condition. A good second step that you should take is to promptly contact a knowledgeable accident lawyer. Schedule an initial free case evaluation with Fox, Farley, Willis & Burnette today.
Note: This post was written based on available resources, news stories, and online reports about this incident. As is often the case with fast breaking news, there is always the risk that some details are still being shared and uncovered. Please contact us if you notice any information that should be changed or added. Thanks!