Accident Causes Highway 41 Closure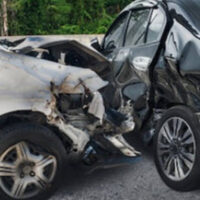 Knoxville, TN (July 31, 2020) First responders were called to an accident that occurred on Highway 14, north of Knoxville and close to the intersection of Highway 644 early in the morning on July 31st. Knoxville Fire Department, Knoxville Township Fire Department, Marion County Emergency Management, Marion County Conservation, and Marion County Sheriff's Department responded to the scene. As a result of the collision, traffic was blocked in both directions. Highway 14 still remains closed while an investigation into the accident is performed.
The Centers for Disease Control and Prevention reports that each year vehicles are involved in accidents that result in 1.35 million deaths and up to 50 million injuries.
Tips to Avoid Intersection  
While it still remains uncertain if this accident was the result of one driver improperly passing through the intersection of Highway 644, drivers should understand that intersections result in many serious accidents each year. Some of the critical steps that you can take to reduce the risk of ending up in an intersection accident include:
Always remain observant of the traffic coming from the other direction when approaching an intersection.
If you are turning right, make sure the vehicle ahead of you first clears the intersection.
Never assume that each driver will stop at the intersection.
Never change lanes while passing through the intersection because the other vehicle might be turning from a cross street into your lane.
Be alert for defective traffic signals, which can lead to an uncontrolled intersection.
Retain the Services of a Compassionate Tennessee Accident Attorney 
Pursuing compensation after a car accident can be challenging. If you need the assistance of a knowledgeable car accident lawyer, do not hesitate to contact Fox, Farley, Willis & Burnette today to schedule a free case evaluation. 
Note: This post was written based on available resources, news stories, and online reports about this incident. As is often the case with fast breaking news, there is always the risk that some details are still being shared and uncovered. Please contact us if you notice any information that should be changed or added. Thanks!