3M Continues to Face Lawsuits Over Defective Military Earplugs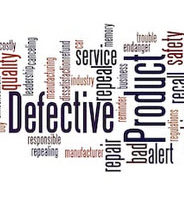 It is bad enough when consumers are injured by a defective consumer product. But it is exponentially worse when members of our armed forces–the very people we entrust to protect our life and liberty–suffer serious, long-term health problems as the result of a negligently designed or manufactured product.
One such example of this is the ongoing litigation against manufacturing giant 3M, which is faced dozens of lawsuits over earplugs one of its subsidiaries sold to the military for use in combat situations. Aearo Technologies, which 3M purchased in 2008, previously sold the "Combat Arms Earplugs Version 2" (CAEv2) devices to the Defense Logistics Agency for use as "standard issue military earplugs."
But in July 2018, the Civil Division of the U.S. Department of Justice announced 3M agreed to pay $9.1 million to resolve charges the earplugs were "too short for proper insertion users' ears" and "could loosen imperceptibly and therefore did not perform well for certain individuals." The DOJ said 3M was aware of these defects yet never disclosed them to the military.
Florida Court to Hear Multi-District Litigation
The DOJ's settlement resolved allegations made under the False Claims Act (FCA), a federal statute applicable to individuals businesses who defraud the government. The FCA does not cover individual service members' potential personal injury and product liability claims against 3M, which fall under state law.
Indeed, there have already been several such lawsuits filed against 3M in multiple states. A federal judicial panel recently ordered these cases consolidated as part of a multi-district litigation (MDL) before a judge in Florida. Please note, an MDL is not the same thing as a class action. While a class action involves a small group of plaintiffs representing a larger class, an MDL simply means multiple individual lawsuits involving the same defendant and claim is handled by the same judge in an effort to streamline the proceedings.
For example, one of the cases consolidated into the 3M MDL was filed by a combat veteran from Texas. In his lawsuit, the plaintiff said he was issued the CAEv2 earplugs for use during his combat tour in Iraq. The plaintiff said he now suffers from "tinnitus, hearing loss, and other damages," which he attributes to the defective earplugs. The lawsuit accuses 3M of strict product liability under Texas law, as well as negligence and gross negligence.
Get Advice from a Tennessee Product Liability Lawyer
It may take several years to resolve all of the cases currently in the MDL. And there will likely be many more lawsuits as filed as more veterans are made aware of 3M's negligence. If you have served in the military and suffered hearing damage after using CAEv2 earplugs, it is in your best interest to speak with a Clinton product liability lawyer to learn more about your options. Contact Fox, Farley, Willis & Burnette, to schedule a consultation with one of our product liability lawyers today.
Sources:
justice.gov/opa/pr/3m-company-agrees-pay-91-million-resolve-allegations-it-supplied-united-states-defective-dual
courtlistener.com/docket/13587200/1/rowe-v-3m-company/
https://www.foxandfarleylaw.com/federal-court-revives-lawsuit-against-amazon-over-defective-hoverboards/