12-Year-Old Falls from Moving Car in Rockwood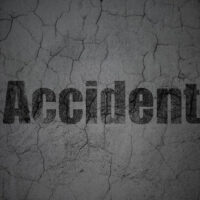 Rockwood, TN (October 25, 2020) Rockwood law enforcement and emergency workers went to North Wilder and Dunn Street on October 25th after a 12-year-old fell from a moving vehicle. The 60-year-old driver informed law enforcement that she had let the girl as well as another minor ride on the vehicle's trunk. When the vehicle went up a hill, the girl fell off and struck her head. The girl was then transported by ambulance to the University of Tennessee Medical Center for treatment of her injuries. Additional details about the accident including the extent of the girl's injuries are still uncertain.
Data compiled by the National Safety Council reveals that in 2018, more than 3,000 individuals in the United States were killed as a result of non-collision accidents involving motor vehicles. One of the most common types of non-collision accidents is when someone falls from a moving vehicle. If you are injured as a passenger in a motor vehicle, remember that you often have a right to be compensated for your injuries. Because Tennessee is classified as an "at fault" state, the driver responsible for an accident will also be responsible for compensating the victim for injuries. Passengers often have an easier time establishing liability for damage than if they had been a person driving a motor vehicle that was involved in an accident. 
Retain the Services of an Experienced Tennessee Attorney
Tennessee car accident injuries occur in a few moments, but often leave victims facing complications that last the rest of their lives. If you or a loved one is injured in a Tennessee car crash, one of the best steps that you can take is to promptly obtain the assistance of a dedicated personal injury lawyer. Do not hesitate to schedule a free case evaluation with an attorney at Fox, Farley, Willis & Burnette today.
Note: This post was written based on available resources, news stories, and online reports about this incident. As is often the case with fast breaking news, there is always the risk that some details are still being shared and uncovered. Please contact us if you notice any information that should be changed or added. Thanks!