Pigeon Forge Personal Injury Lawyer
When a person is injured in an accident, life can become overwhelming. They may have to restructure or even take time away from work. It can require hospital stays, doctors' visits, physical therapy, and a lot of rest to recover from accidents.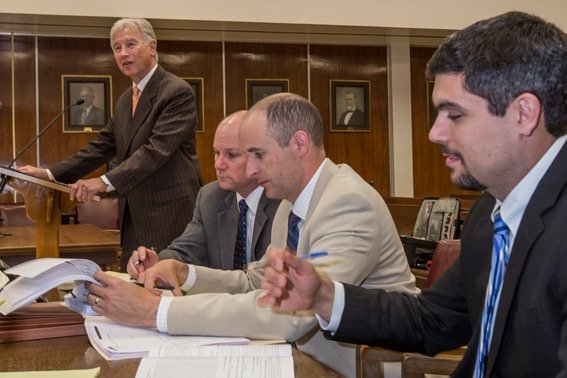 If your injury was caused by someone else's negligence, you have the right to compensation. At Fox, Farley, Willis & Burnette, we understand you are going through a tough experience and we want to help by giving you the best representation possible. Our legal team works on a contingency basis so that you do not have to pay attorney's fees on top of the financial strain an accident causes. Contact our Pigeon Forge personal injury lawyers for more information.
Common Personal Injury Claims
The Pigeon Forge attorneys at Fox, Farley, Willis & Burnette have over thirty years of experience handling personal injury cases. Some common situations that result in personal injury cases include:
Car collisions – The most dangerous day-to-day aspect of your life is probably not being exposed to terrorist bombings, muggings, or abductions. It is most likely the 48 minutes that you spend per day in your car, which is the average amount of time that an American spends on the road each day, according to AAA. Car crashes often cause severe whiplash, traumatic brain injuries, fractured limbs, and severe emotional distress.
Truck accidents – If a collision with a car is bad, it is all the more severe when it is with a large truck. Truck drivers are known to text or fall asleep at the wheel, cut off car drivers when merging on or off the freeway, drive under the influence, and even watch TV during long stretches on the road.
Distracted driving crashes – Whenever a person is behind the wheel of an automobile, they need to be directing their full attention to driving. Sadly, the majority of drivers often text, talk on their cell phone, or become distracted in some other manner.
DUI and DWI crashes – Roughly a third of all traffic fatalities are caused by drunk drivers. We help hold these irresponsible people accountable for the severe damages that they cause.
Workers' compensation – If you were injured on the job, an experienced attorney will help ensure that you are given the medical treatment and wage replacement benefits that you deserve.
Energy and atomic worker injuries and illnesses – The injuries that energy workers face can be severe, and they deserve fair compensation for the trauma that they have been put through.
Product liability – Being injured by a product through no fault of your own may warrant a product liability claim or lawsuit.
Elder abuse and neglect – If a person abuses an elderly person physically, emotionally, or sexually, this is grounds for a personal injury case. Other types of elder abuse include healthcare fraud, financial exploitation, and neglect.
Medical malpractice – There are 33 medical malpractice suits for every 100,000 Tennessee residents according to Becker's Hospital Review. Physicians owe you a duty of care during treatment, and when that duty is violated, they need to be held responsible.
Toxic exposure – People exposed to asbestos and other toxins at their workplace may begin experiencing symptoms of mesothelioma, an aggressive cancer, years after their first exposure.  
Contact an Experienced Pigeon Forge Personal Injury Lawyer
If you or a loved one has been injured due to someone else's lack of care you deserve to receive compensation for the pain and financial strain you have been put through. Our detail-oriented, experienced Pigeon Forge personal injury lawyers at Fox, Farley, Willis & Burnette are available for a free initial consultation.