Pigeon Forge Truck Accident Lawyer

The trauma of a truck accident can last a lifetime. However, with proper legal assistance, the financial burden does not have to. Truck crashes cause some of the most severe injuries for passenger vehicle occupants because of the vast size of cargo trucks, moving trucks, and 18 wheelers. If you or a family member was injured in a collision that involved a large truck, you have the right to hire an lawyer and seek full compensation for your damages. Do not hesitate to call the Pigeon Forge truck accident lawyers of Fox, Farley, Willis & Burnette today to speak with an experienced lawyer as soon as possible. 
Causes of Truck Collisions
Truck-driver-caused crashes happen in many of the same ways that passenger vehicle crashes occur. These include: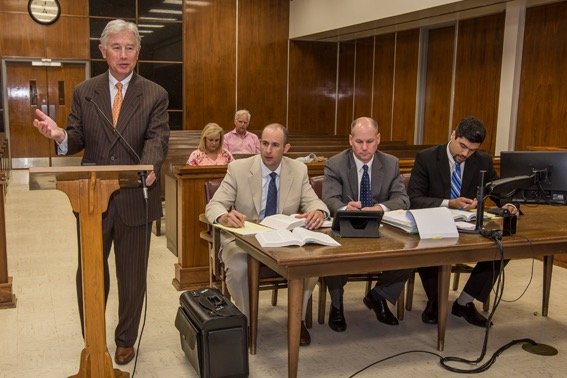 Speeding;
Distracted driving including cell phone or other electronics use;
Aggressive driving;
Driving under the influence;
Failing to use turn signals; and
Other unlawful maneuvers such as running red lights or failing to give right of way.
However, truck crashes are not always the same as a small vehicle crash. Often, the fault rests with the driver for falling asleep at the wheel or driving drowsy because truck drivers are on the road for long stretches at a time. Other crashes are caused by overheated brakes, overloaded trailers that are prone to tipping, loose or improperly loaded cargo that falls off and lands in the roadway, or high winds that push a semi truck out of its lane of traffic. 
"Large Trucks" are Over 10,000 Pounds
A truck with a gross weight of 10,000 pounds or more is defined as a "large truck" by the Federal Motor Carrier Safety Administration, and these trucks accounted for nearly half a million police-reported crashes in 2015 alone. Furthermore, large trucks were involved in 83,000 injury crashes that year as well as 3,598 fatal crashes (of which there were more than 4,000 victims according to the National Highway Traffic Safety Administration). The larger the vehicle, the more damage it causes to all other road users, the harder it is to control, and the more likely it is to crash. When you sustain serious injuries, such as spinal cord damage, traumatic brain injury, severe whiplash and other soft tissue damage, or broken bones, you deserve to be significantly compensated by the truck company that is responsible.
Reach Out to a Professional Pigeon Forge Truck Accident Lawyer for Legal Assistance
The compassionate lawyers of Fox, Farley, Willis & Burnette represent victims of truck crashes who have experienced anywhere from minor to severe injuries and economic damages. It is important to hold the negligent party responsible for their careless or reckless driving behavior, and to seek maximum financial compensation in every case. Do not agree to a low offer from an insurance company before speaking with an lawyer, because your case could be worth much more, and likely is worth much more, than what you are being lead to believe. Contact us today to set up a free consultation to discuss what we can do for you.