Pigeon Forge Motorcycle Accident Lawyer
The joy of riding a motorcycle can quickly be erased if a motorcyclist is involved in an accident due to another driver's negligence. Whether you ride a motorcycle for the sheer adventure, to be part of a social network, to save on gas, or to fit in the smallest parking spot, you are a shared user of the road and other drivers need to obey the rules of the road for your safety. If you or a loved one has been hit riding and sustained injuries, contact a compassionate Pigeon Forge motorcycle accident lawyer. We are dedicated to each client's case to make sure they receive the compensation they deserve.
Common Motorcycle Accidents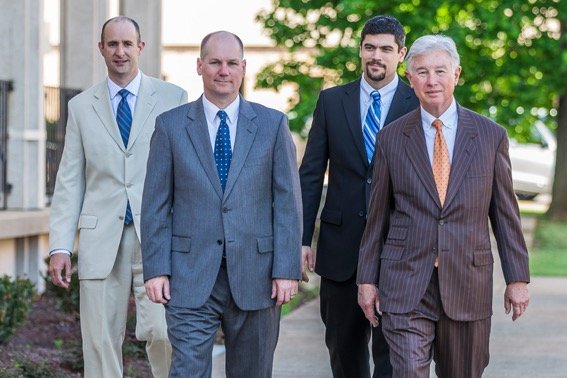 According to the National Highway Traffic Safety Association, there were 2,182 fatal crashes between a motorcycle and another vehicle in 2013. Of these crashes, 42 percent were caused by a vehicle turning left while the motorcycles were going straight, passing, or overtaking other vehicles. When a driver looks behind them before turning left, they may glance for another car without carefully looking to see if a smaller motorcycle is in their path. Distracted driving also increases the chances that a driver will miss seeing a motorcycle when they go to make a sudden pass or overtake a second vehicle on the road. While many motorcyclists take safety classes to improve their handling skills and awareness on the road, there is often no way to avoid the erratic driving of a person who is speeding, distracted, or aggressive. If you have been injured in a collision with another driver, contact Fox, Farley, Willis & Burnette. Our lawyers have years of experience investigating crashes and pursuing the liable party for damages. 
Pigeon Forge Motorcycle Injuries
Motorcycle injuries tend to be severe because the riders are more exposed than in a passenger vehicle. Common injuries people sustain while riding include:
Legs and feet – Motorbike Writer reported that the Centers for Disease Control and Prevention found the most common motorcycle injuries were to the lower extremities. Legs and feet can get trapped under a motorcycle that has fallen, leading to broken bones and abrasions.
Head and neck – Especially if helmets are not worn by the motorcyclists, head and neck trauma is likely.
Road rash – Road rash is common because there is no barrier between the motorcyclists and the pavement except any protective clothing that may be worn.
Death – The Insurance Institute for Highway Safety states that in 2014 the federal government estimated motorcycle fatalities were 27 times that of those traveling in vehicles. 
Contact a Pigeon Forge Motorcycle Accident Lawyer Today
Tennessee is home to some of the best motorcycle rides in the country. If you were injured in a crash while enjoying the open roads due to someone else's lack of care, contact an experienced Pigeon Forge lawyer at Fox, Farley, Willis & Burnette. While you recover from your injuries, we will aggressively seek compensation on your behalf. Contact us today for a free initial consultation about your motorcycle crash.