Sevierville Truck Accident Lawyer

Crashes involving trucks are more likely to result in serious injury or death. In 2012 the Centers for Disease Control and Prevention found that for each driver or passenger in a large truck who died, six other road-users died as a result of the collision involving the truck. If you or a loved one has been in a crash with a truck, you will want to seek compensation for the damages. Contact a Sevierville truck accident lawyer at Fox, Farley, Willis & Burnette to learn how we can help you in your recovery. 
Causes of Truck Crashes
Unlike many passenger cars, trucks travel long distances on roads that are often unfamiliar to the truck driver and require extra attention on their part. Common reasons trucks crash include:
Fatigue;
Traveling at unsafe speeds for the current traffic or weather conditions;
Unstable cargo loads;
Distracted driving; and
Driving under the influence of drugs or alcohol.
According to the Federal Motor Carrier Safety Association, driving too fast for the road conditions was the second most common reason for a truck accident after brake problems. If your collision with a truck was caused by their negligence, reach out to a truck accident lawyer to learn more about how you can seek compensation.
Federal and Tennessee Truck Regulations
Truck drivers have more regulations while on the road. Laws are in place to ensure that they inspect their vehicles prior to driving, stay alert through long shifts on the road, and follow procedures for loading cargo safely. However, many truck companies and drivers fail to obey these regulations, which leads to crashes. For example, a truck driver is only allowed to drive a maximum number of hours in a day, and maximum number of days within a given month. This is to ensure that operators are not driving while drowsy, which can be as dangerous as driving while intoxicated. 
Truck Accident Compensation
A collision on the road can upset a person's entire life. The vehicle they were driving may have been their primary means of transportation to work before it was wrecked. Injuries may require hospitalization or months of physical therapy. An insurance claim is meant to help pay for the losses and account for the pain and suffering caused. Insurance claims take into consideration the following: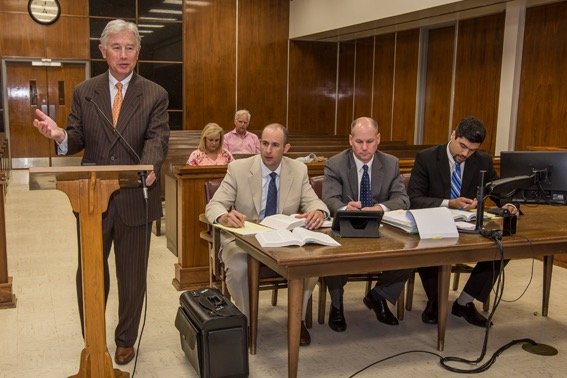 The medical costs of injuries sustained;
Any lost wages from time away from work;
Any long term care required;
The costs to repair or replace the vehicle or any other property damaged; and
Pain and suffering.
If the truck crash resulted in a death, our attorneys can also help a spouse or children of the deceased to ensure they are provided for financially.
Contact the Sevierville Truck Accident Lawyers of Fox, Farley, Willis & Burnette Today
At Fox, Farley, Willis & Burnette, our attorneys understand that a traffic accident can be difficult emotionally, physically, and financially. We are here to help answer your questions, assist you in submitting an insurance claim, and represent you if your case should go to court. Contact our Sevierville truck accident lawyers today for a free initial consultation.