Knoxville Personal Injury Lawyer
The Knoxville personal injury lawyers at Fox, Farley, Willis & Burnette are dedicated to helping victims obtain the compensation that can help put them back on the road to recovery. If you were injured by another's negligence, we will aggressively negotiate and litigate on your behalf in an effort to recover lost wages, medical bills, and the cost of pain and suffering. We understand that as a result of your accident, you may not be in a position to pay attorney's fees. We do not want to compound your already stressful situation, so our legal team operates on a contingency basis, which means that you will not owe us anything unless we win your case. Contact our experienced Knoxville personal injury law firm any time for more information.
Experienced Personal Injury Lawyers You Can Trust
Our Knoxville personal injury lawyers offer experience, reputation and results in personal injury practice areas such as:
Car accidents: from single-vehicle crashes to pedestrian knockdowns and collisions causing serious injury or wrongful death for passengers
Truck accidents: involving pickup trucks, 18-wheelers and tractor-trailers
Motorcycle accidents: causing catastrophic injuries to the head, neck, back and spinal cord
Distracted driving accidents: stemming from text messaging and cell phone use
Nursing home claims: for families of patients suffering neglect and abuse
Product liability: including defective medical products, dangerous drugs or malfunctioning motor vehicles
Workers' compensation: when workplace injury benefits are delayed or denied, and for third-party claims
Energy and atomic worker injuries and illnesses: affecting workers exposed to chemicals, radiation or toxic substances that cause cancers, blood problems, hearing loss or lung disease
Medical malpractice: when you or a loved one are victimized by surgical, emergency room, anesthesia or medication errors
Exposure to asbestos: where you work or live, putting you at risk for mesothelioma, asbestos or lung cancer
Our Knoxville personal injury lawyers welcome the opportunity to serve you in any way we can. Call toll free or e-mail Fox, Farley, Willis & Burnette so we can evaluate your potential personal injury case free of charge.
Personal Injury Claims
Because of our extensive experience in litigating these types of claims, we have obtained millions of dollars on behalf of our clients. Some of our most recent victories include the following settlements and jury verdicts:
A $385,000 settlement for a husband and wife who were rear-ended and suffered broken bones as well as chest and neck injuries.
A $200,000 settlement for a head-on collision resulting in the death of the victim. Another passenger recovered for abdominal and psychological injuries he sustained as a result of the accident.
A $128,841 settlement obtained in mediation for a Claiborne County family who were injured when another driver turned in front of their vehicle. The child suffered minor brain injuries, while the mother injured her left leg, ankle, and foot, and the father suffered chest pains.
A $975,000 award on behalf of an Anderson County victim who was killed in a head-on collision caused by a negligent driver.
A $685,000 settlement on behalf of a 33-year-old woman who passed away as a result of pressure sores and an infection she sustained as a home health care patient.
A $1 million settlement for the wrongful death of a college student who was killed when a tractor trailer's improperly loaded scrap lumber fell from the truck. The load came through the windshield and tragically pierced the victim's chest.
A confidential settlement in Federal District Court against General Motors for the wrongful death of a child who was killed in a car accident due to a defective rear seat belt.
A $547,819 award for the victim of a non-lethal stroke that was caused by the medications fenfluramine and phentermine, which were marketed for weight loss. Fox, Farley, Willis & Burnette participated in a global settlement worth $3.75 billion.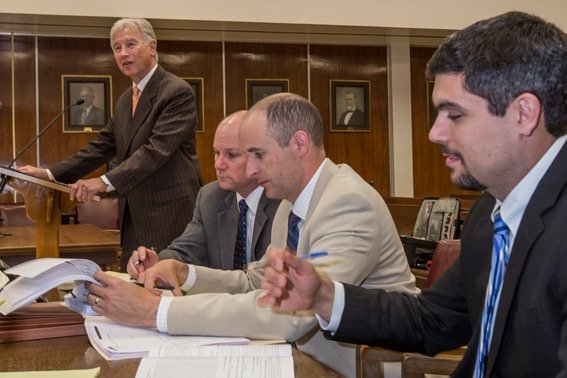 Knoxville Personal Injury Compensation
Being involved in an accident can affect every part of a person's life, including finances, employment, and even personal relationships. In many cases, no amount of money can make up for the things a person has lost due to another's negligence, financial compensation can make the difference between being able to move on with their lives and continuing to suffer for years. We have helped many clients who required medical treatment for their injuries to recover the following costs:
Medical expenses;
Loss of current and future income;
Rehabilitation;
Pain and suffering;
Long-term care; and
Emotional distress.
Necessary Evidence
The successful representation of a personal injury claim will require our attorneys to collect certain evidence about the accident, including:
Who was at fault;
Where the accident took place;
The extent of any injuries;
Medical treatment received;
An estimate of the damage done to personal property;
The number of hours of missed work; and
A calculation of wages lost.
This information can be provided through:
Eyewitness testimony;
Pay stubs;
Medical bills;
Doctor's reports;
Proof of prescription drugs;
Personal testimony;
Videotapes or photos; and
Evidence from the scene of the accident.
The experienced Knoxville personal injury attorneys at Fox, Farley, Willis & Burnette are well-versed in obtaining the evidence our clients need in order to pursue their claims. We will assemble an investigative team and seek the advice of experts in the field who can help support your case.
Common Injuries
The types of injuries sustained by victims depends largely on the type of accident in which they were involved. For example, motorcyclists often suffer more serious injuries in accidents than do drivers of automobiles. This is due to motorcyclists' lack of safety restraints like airbags and seat belts, as well as to the lack of protection from contact with the road. For these reasons, it is not uncommon to see severe and even deadly injuries in motorcycle accidents, including multiple broken bones, major head and brain trauma, paralysis, and serious burns. We have represented clients who have suffered these types of injuries, as well as:
Neurological damage;
Loss of sight or hearing;
Amputations;
Nerve damage;
Psychological trauma;
Traumatic brain injuries;
Cancer;
Internal bleeding;
Concussions;
Comas;
Organ damage; and
Severe lacerations.
Tragically, many avoidable accidents end in death. If you have lost a loved one due to someone else's negligence, please contact the Knoxville personal injury lawyers at Fox, Farley, Willis & Burnette. We will help you file a wrongful death claim and hold the at-fault party accountable.
The severity of the injury will dictate how expensive it is to obtain treatment. For instance, minor lacerations may only require a single visit to the emergency room and a few stitches, while paralysis may require potentially lifelong therapy and 24-hour care. Regardless of the type of injury you sustained, our legal team will work diligently to obtain the compensation you deserve.
Tennessee Personal Injury FAQs
Addressing Common Concerns from Accident Victims
At Fox, Farley, Willis & Burnette, our team of personal injury attorneys has represented injured Tennesseans and their families for over 30 years. Here we answer some common questions accident victims have when they come to our office in Knoxville. For more information about your specific concern, please contact us to schedule a free initial consultation.
How do I know if I have a personal injury case?
There are many factors that determine whether you may a valid personal injury claim—and its potential value. For example, when you meet with us, our attorneys will ask you about the extent of your injuries, who was at fault in the accident, where the accident happened, medical treatment you have received (or need to receive), the damage to your vehicle, time you have missed from work, and more. Knowing this information, we will be able evaluate your case and identify compensation available to you.
How much does it cost to hire a personal injury lawyer?
At Fox, Farley, Willis & Burnette, we work on a contingency fee basis, which means you pay no legal fees unless we collect compensation on your behalf. When we are successful, we accept a fixed percentage of your recovery award. This percentage is agreed upon before we start working on your case.
How long do I have to decide whether to file a personal injury claim?
After sustaining an injury in an accident, you should talk to a personal injury lawyer as soon as possible. If you do have a valid claim, you don't want to risk losing evidence or witness testimony simply because time has gone by. Also, if you don't file your claim within the statute of limitations for your type of claim, you could be barred from ever recovering compensation for your injuries.
The insurance company has made me a settlement offer, and I need money. Should I accept?
Your accident and injury may have caused you to miss work, and you may be worried about paying medical bills and other expenses. Any amount of money offered to you by an insurance company may seem like a godsend. However, we can't say enough—insurance companies are in the business of minimizing payouts in order to maximize profits. Regardless of how nice or understanding the adjuster seems, his or her goal is to pay you as little as possible as quickly as possible. You are wise to not take the first settlement offer that comes your way, and not without talking to an experienced personal injury lawyer first.
Contact the Experienced Knoxville Personal Injury Lawyers at Fox, Farley, Willis & Burnette Today
Our Knoxville personal injury lawyers are available by phone at 866-958-4414 and by email. If you or a loved one has been injured in an accident, please contact a member of our legal team for a free consultation.