Sevierville Personal Injury Lawyer
If you have been injured because of someone else's negligence, you deserve to be compensated for your losses. At Fox, Farley, Willis & Burnette, we are committed to helping our personal injury clients negotiate and litigate to recover their financial losses due to personal injury. Our attorneys work on a contingency fee basis, which means you will not owe us unless we win your case. This allows you to focus on recovery while we fight aggressively on your behalf against the liable party. Contact one of our Sevierville personal injury lawyers to learn how we can help you.
Our Experience With Personal Injury Cases
We have worked on a variety of personal injury cases and our knowledge continues to help us get results. Some of our practice areas include:
Injuries
Common injuries that lead to personal injury cases include:
Cuts and lacerations;
Cancer;
Loss of hearing or sight;
Traumatic brain injuries;
Psychological trauma;
Nerve damage;
Amputations; and
Other acute or chronic health problems.
Sadly, some personal injuries result in death. Our Sevierville attorneys also have experience filing claims on behalf of family members of a deceased person.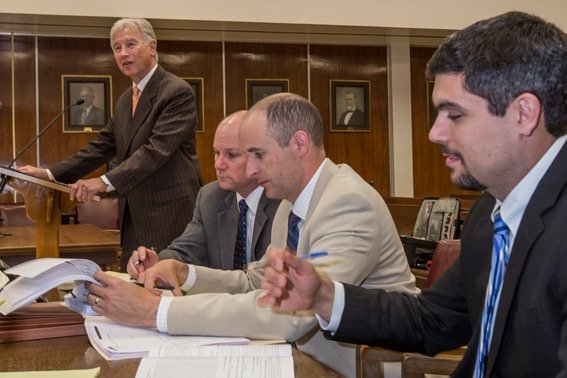 Evidence
In order to prove a personal injury case, there must be clear evidence. If you have sustained an injury, try to get eyewitness statements and photos of the scene. It is also necessary that you get examined by a medical professional. This will ensure you get proper treatment, but it will also document your injuries. Save all medical bills and doctor's evaluations. 
Compensation
Unintentional injuries are the leading cause of death among children, according to the Centers for Disease Control and Prevention, and a leading cause of death for adults as well. However, even small injuries can have a major impact on a person's life. Compensation is designed to ease the individual's financial losses and allow them to continue with their life prior to injury. Compensation includes payment for the following:
Medical bills;
Lost wages or future earnings;
Rehabilitation or long-term care;
Emotional distress; and
Pain and suffering.
In the past we helped a client receive $547,819 after a non-lethal stroke that was caused by the medications fenfluramine and phentermine, which were marketed for weight loss. Fox, Farley, Willis & Burnette participated in a global settlement worth $3.75 billion. Another husband and wife we represented were able to settle for $385,000 after being rear-ended and suffering broken bones along with chest and neck injuries. At Fox, Farley, Willis & Burnette, our personal injury attorneys will look at all of your injuries and the evidence to create the best claim possible for you to receive maximum compensation.
Contact the Compassionate Sevierville Personal Injury Lawyers at Fox, Farley, Willis & Burnette
Being involved in an accident or managing a chronic health problem is exhausting, not to mention the financial difficulties that they bring on. Financial stress, in fact, is the largest form of stress for Americans, according to CBS News. At Fox, Farley, Willis & Burnette, we want to ease your concerns by representing you against the party liable for your injuries. Our extensive experience in litigating personal injury claims means we know how to fight aggressively for your rights as a victim. Contact our Sevierville personal injury lawyers today for a free initial consultation.