Federal Law and the Right to Compensation for "Loss of Household Services"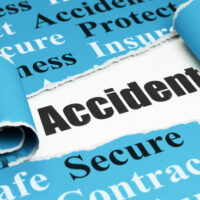 Earlier this year, a federal judge in Nashville rejected a personal injury plaintiff's claim for loss of household services under Tennessee law. As we explained at the time, the plaintiff was injured after a Southwest Airlines flight ran off the taxiway at Nashville International Airport. The plaintiff subsequently sued Southwest, seeking among other things compensation for the loss of his "household services," i.e. his ability to perform basic household chores and tasks. The federal judge overseeing the lawsuit said Tennessee law, which governed the case, only permitted other family members to seek such damages, not the plaintiff himself.
Nashville Judge Rejects Ship Owner's Attempt to Dismiss Personal Injury Claim
That same judge, U.S. District Judge Aleta A. Trauger, recently issued an opinion in a different case, Schlueter v. Ingram Barge Company, where she said such loss of household services compensation may be available to a plaintiff under federal law.
The Schlueter case involves a man who was injured while working on the crew of a commercial barge. The plaintiff sued the barge owner under the Jones Act, which is a federal statute that establishes the legal rights of seamen. As part of his Jones Act claim, the plaintiff asked for roughly $323,000 as compensation for the loss of his own household services. This figure was produced by an expert witness, who said the plaintiff's losses were based on his inability to perform house and yard work, as well as maintenance on his cars.
The defendant asked Judge Trauger for summary judgment on the issue of household services damages. The defense argued that the judge's prior decision in the Southwest case should apply here, specifically her conclusion that "Tennessee does not appear to recognize a plaintiff's claim for damages in the form of the loss of her own household services."
But as the judge explained, the Jones Act preempts–i.e., overrules–state law with respect to a personal injury claim. And the U.S. Sixth Circuit Court of Appeals, whose decisions are binding on federal judges in Tennessee, has said the Jones Act does recognize "that the loss of household services in the context of a Jones Act claim qualifies as a form of pecuniary damages." Indeed, as the Sixth Circuit observed in a 1978 decision, Morvant v. Const. Aggregates Corp., while activities such as "[h]auling out the garbage, mowing the lawn, making repairs, and other household tasks" may be "labors of love," they are "labors nonetheless," and it is possible to attach an economic price to them. And as far as the Jones Act is concerned, a negligent ship owner can be compelled to pay that price.
Contact a Nashville Accident Attorney Today
If you are injured in any type of accident, it may not be immediately clear what type of law applies to your claim for damages. This is why it is essential to consult with an experienced Nashville personal injury lawyer who can review your case and give you timely, accurate legal advice. Contact Fox, Farley, Willis & Burnette, today if you need to speak with an attorney today.
https://www.foxandfarleylaw.com/tennessee-city-found-not-liable-for-injuries-to-woman-who-tripped-on-cracked-sidewalk/