School Bus Collision Occurs in Clinton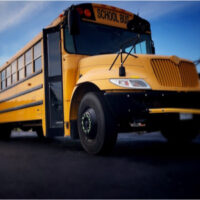 Clinton, TN (September 2, 2020) An Anderson County school bus was involved in a collision on September 3rd that included one other vehicle. A spokesperson for Anderson County Schools commented that the accident occurred around 1:45 p.m. on Buffalo Road when a second vehicle ran into the school bus's side. Fortunately, no students were injured in the accident. The driver of the smaller vehicle incurred minor injuries.
The National Safety Council reports that of the individuals injured in school bus-related accidents from 2008 to 2018, approximately 36% were school bus passengers, 8% were school bus drivers, and another 51% were the occupants of other vehicles. The remaining percentages include pedestrians, cyclists, and unknown others. 
Common Causes of Side Impact Accidents
While they are sometimes referred to as side impact collisions, t-bone accidents or broadside collisions can involve school buses as well as any other type of vehicle on Tennessee's roads. Some of the most common reasons why side collisions occur include:
Drivers who are distracted by smartphones, music, or anything else
Drivers who do not stop at red lights or stop signs
Drivers who fail the right of way at intersections
Drivers who operate vehicle under the influence of alcohol or drugs
Drivers who are in a hurry and do not make safe left turns
Speeding by either driver
Do Not Hesitate to Contact a Dedicated Tennessee Car Crash Lawyer
If your child was injured in a school bus accident, it is important to not hesitate to speak with a knowledgeable attorney. Contact Fox, Farley, Willis & Burnette today to schedule a free case evaluation.
Note: This post was written based on available resources, news stories, and online reports about this incident. As is often the case with fast breaking news, there is always the risk that some details are still being shared and uncovered. Please contact us if you notice any information that should be changed or added. Thanks!