FDA Puts a Stop to Sale of Unapproved "Skin Whitening" Products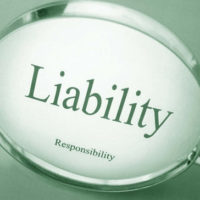 Many Tennessee consumers are misled into purchasing dangerous drugs and defective medical devices by false labeling. Unscrupulous manufacturers and sellers may claim a drug has been scientifically tested–or even have the endorsement of the U.S. Food and Drug Administration (FDA)–when that is not the case at all. When such medically unsound products are allowed to proliferate on the market, innocent people may suffer serious side effects, and in some cases even die.
FDA, DOJ Warn of Dangers of Relumins, Tatiomax Brands
Recently, the FDA and the U.S. Department of Justice obtained a court order stopping two New Jersey companies and their owners from continuing to distribute "unapproved and misbranded drugs" in violation of federal law. Under an agreement between the parties approved by a federal judge, the unapproved drugs must be destroyed. The defendants must also receive permission from the FDA before they can distribute any drugs in the future.
According to a complaint filed by the DOJ the defendants–operating under the corporate names of Flawless Beauty LLC and RDG Imports LLC–imported drugs from a number of foreign countries, including China and the Philippines. Most of the drugs were labeled and marketed as "injectable skin whitening products" under the brand names of Relumins and Tatiomax. According to the FDA, injecting such drugs carries significant risks for consumers, with side effects ranging from nerve and blood vessel damage to "toxic systemic reactions." Some of the defendants' drugs also contained human placenta, which the FDA said "can harbor microbes that can cause serious infections, including hepatitis, HIV, and herpes."
Altogether, the DOJ said the defendants distributed approximately 500 different products, none of which were properly tested or approved the FDA. Yet the labels of several products falsely suggested they were "registered with the FDA." More alarmingly, the drugs contained usage instructions that were not "based on animal and clinical data derived from extensive, scientifically controlled testing." Without such testing, the FDA noted, it is impossible to know what the safe dosage or contraindications are for a given drug.
The FDA previously seized a substantial quantity of the defendants' "unapproved and improperly labeled drug products" during a 2014 raid. As noted above, the New Jersey court order requires destruction of any remaining inventory. The FDA has also advised consumers to "report any adverse events" related to Flawless beauty Products. The FDA also notes that it "has not approved any injectable drugs for skin whitening or lightening."
Get Advice From a Knoxville Dangerous Drug Drugs & Defective Medical Devices Lawyer
It is also important to understand that the FDA does not obtain relief on behalf of individual consumers who may have been injured by a mislabeled or dangerous drug. And of course, even drugs that have been tested and approved by the FDA may be defective. Government regulation is only one part of the legal process designed to protect consumers.
The other part is to seek monetary damages under Tennessee product liability law. If you have been harmed by any kind of drug or medical device, it is critical to speak with a Clinton personal injury attorney who can review your case and advise you of your options. Contact the offices of Fox, Farley, Willis & Burnette, Attorneys at Law, to schedule a consultation today.
Sources:
fda.gov/NewsEvents/Newsroom/PressAnnouncements/ucm577565.htm
justice.gov/opa/press-release/file/999316/download