Can an Insurance Company Force Me to Litigate in Federal Court?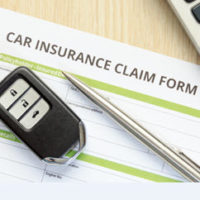 Part of the legal fallout from a car accident is dealing with insurance companies. This includes not only the company that insures the negligent driver who caused your accident, but also your own insurer. In fact, in many cases dealing with the latter is more frustrating. While an insurer representing a negligent driver is often motivated to settle quickly, your own insurance company may dig in its heels and look for any technical reason it can to deny coverage.
Appeals Court Holds Personal Injury Claim Does Not Exceed Federal Threshold
When this happens, your only option may be litigation. But even then the insurance company knows how to use the system to its advantage. One common trick insurers employ is "removal," or transferring a case from state to federal court. This does two things. One, it deprives the victim of a "home field" advantage, as federal courts tend to draw juries from a larger geographic area. And two, while federal courts must still follow state laws with respect to personal injury liability, they do so under federal procedural rules, which tend to favor defendants.
But these same federal rules also limit the types of cases that are subject to removal. The victim, as the plaintiff, may seek to "remand" or return a case to state court if these limits are not obeyed. For example, the U.S. Sixth Circuit Court of Appeals–the court that oversees federal trial courts in Tennessee–recently ordered remand of a personal injury case that was improperly removed from state court.
This case involves a dispute between a truck accident victim and her insurance company. In May 2016, a truck struck the plaintiff's car, causing her "serious bodily injuries" and emotional trauma. The negligent truck driver's insurance company agreed to settle with the plaintiff for the limit of the policy, which was just $25,000.
Because the plaintiff's actual damages exceeded this amount, she next sought benefits under the uninsured motorist provision of her own auto insurance policy. This policy has a $50,000 limit. But the insurer only offered to pay $500, prompting the plaintiff to file a lawsuit in state court.
The insurer then removed the case to federal court. A federal judge subsequently declined to remand the case and dismissed the plaintiff's lawsuit outright. The Sixth Circuit held this was a mistake. Without commenting on the merits of the case, the appeals court said this case must be remanded to the state court.
Here is why. Removal is only permitted when the "amount in controversy" exceeds $75,000. But in this case, the most the plaintiff can claim is the limit of her insurance policy, less the amount she already received from the negligent driver's insurer. That comes out to just $25,000.
The trial court miscalculated, however, because it assumed the plaintiff could seek triple damages under a special provision of Tennessee consumer protection law. But as the Sixth Circuit explained, that provision does not apply in cases like this one. The only additional relief the plaintiff can seek here is a 25-percent penalty for the insurance company's alleged "bad faith" in denying her claim. This would bring the maximum total award available to $31,250, which still falls well short of the $75,000 removal threshold.
Have You Been Injured in a Car Accident? Call Us Today
Insurance companies will employ every legal tool at their disposal to avoiding paying out damages. This is why you need to work with an experienced Knoxville car accident lawyer who knows how to counter the insurance industry's tactics. Contact the offices of Fox, Farley, Willis & Burnette, Attorneys at Law, if you have been in an accident and require immediate legal assistance.
Source:
scholar.google.com/scholar_case?case=7047216722228823366