Fatality and Injury Occur After Cumberland County Crash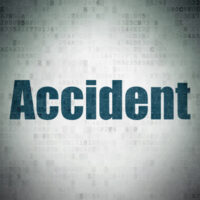 Cumberland County, TN (September 28, 2020) A car crash occurred at the 314 mile marker of Interstate 40 in Cumberland County on September 28th that left one person dead. Law enforcement reports that the driver of a Cadillac CTS merged into the left lane and struck a Honda Pilot. The collision caused the Honda to strike a bridge. Due to this collision, the Honda's driver was killed and a passenger in the vehicle was injured. Charges are currently pending against the Cadillac's driver. Additional details including information about what caused the initial collision are still under investigation.
The Tennessee Department of Safety & Homeland Security found that Cumberland County in 2019 saw 19 car accidents that resulted in fatality. On average since 2015, the county has seen 14 deadly car crashes each year. There is no one common way in which deadly car accidents occur, but instead there are several. Some of the most common reasons for car accident fatalities include misuse of alcohol or drugs by drivers, motorists who are tired or aggravated, motorists who fail to wear seatbelts, and motorists who operate vehicles in a reckless manner. 
Speak with an Experienced Tennessee Car Accident Attorney                 
As compassionate car crash lawyers, we understand that no amount of compensation will ever be able to make up for the loss of a loved one in a car accident. Compensation, however, can pay for various costs created by the end of a person's life including burial costs, funeral costs, and pain and suffering. To pursue this compensation, it can help greatly to retain the assistance of a knowledgeable lawyer. Contact Fox, Farley, Willis & Burnette today to schedule a free case evaluation.
Note: This post was written based on available resources, news stories, and online reports about this incident. As is often the case with fast breaking news, there is always the risk that some details are still being shared and uncovered. Please contact us if you notice any information that should be changed or added. Thanks!