Cocke County Hit and Run Leaves One Dead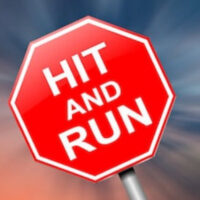 Cocke County, TN (September 21, 2020) The Tennessee Highway Patrol reports that it is attempting to locate the driver of a vehicle who struck and killed a pedestrian on Interstate 40 in Cocke County on the night of September 21st. Before the deadly accident, motorists called emergency services and reported a man was hitchhiking without any reflective clothing. The body of the deceased hitchhiker was later found in the westbound lanes close to Interstate 40's mile marker 435. Despite efforts to locate the responsible motorists, the Tennessee Highway Patrol as of October 22nd had not received any leads regarding a description of the vehicle that killed the motorist.
Data compiled by the AAA Foundation for Traffic Safety reveals that more than one hit-and-run accident occurs every minute on roads in the United States. These accidents led to 2,049 fatalities in 2016, which was the highest number on record annually for injuries of this kind in the country. While there are many reasons why motorists flee accident scenes, one of the most common reasons is that drivers are engaged in something illegal like drinking and driving at the time the accident occurs.
Contact an Experienced Hit and Run Attorney                 
If you or a loved one has been injured or killed in a Tennessee hit and run accident, it can be confusing what to do to obtain the compensation you deserve. A skilled lawyer, however, can help you take steps to increase your chances of locating and holding the responsible driver accountable. Contact Fox, Farley, Willis & Burnette today to schedule a free case evaluation.
Note: This post was written based on available resources, news stories, and online reports about this incident. As is often the case with fast breaking news, there is always the risk that some details are still being shared and uncovered. Please contact us if you notice any information that should be changed or added. Thanks!