Car Accident Occurs in Crossville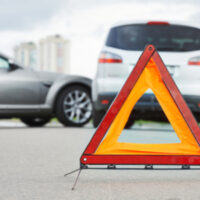 Crossville, TN (October 21, 2020) A car accident occurred on North Main Street in front of the Dairy Queen on the afternoon of October 21, 2020. Motorists who are passing through the area are advised to exercise caution. Additional details about the crash including whether anyone was injured and how the accident occurred are still uncertain.
According to data compiled by the Tennessee Department of Safety and Homeland Security, Crossville's Cumberland County saw 1,380 vehicle accidents in 2019. This number is slightly lower than the average number of car crashes that occurred in Cumberland County over the last few years.
After crashes in Cumberland County and other parts of Tennessee, victims often struggle with how to respond. If you are impacted by a crash, it is important to promptly contact emergency services. This way, the police can write a report about how your accident occurred. This report can then prove a persuasive tool in establishing for insurance carriers or courts how a crash occurred. It is also a good idea to receive a medical evaluation by emergency workers after an accident, even if you do not believe that you have been injured. In many cases people's injuries grow worse but due to the absence of medical documentation, it becomes more challenging to successfully argue a case for compensation. 
Contact an Experienced Car Crash Lawyer                 
If you or a loved one has been injured in a Tennessee car crash, one of the best steps that you can take is to speak with an experienced accident attorney. Contact Fox, Farley, Willis & Burnette today to schedule a free case evaluation.
Note: This post was written based on available resources, news stories, and online reports about this incident. As is often the case with fast breaking news, there is always the risk that some details are still being shared and uncovered. Please contact us if you notice any information that should be changed or added. Thanks!