Sevierville Social Security Disability Lawyer
Social Security Disability benefits are available for people who meet the Social Security Administration's qualification for fully disabled. In order to meet the Administration's strict requirements, it is essential that you work closely with an experienced attorney. While it is possible to submit documents and apply by yourself, your chances are greatly diminished by doing so. For such an important life-altering financial aid, it is never worth risking your chances of receiving benefits by applying without a lawyer. Call the experienced Sevierville Social Security Disability lawyers of Fox Willis Burnette, PLLC today to set up a consultation at once.
How Hard is it to Apply and Receive Benefits?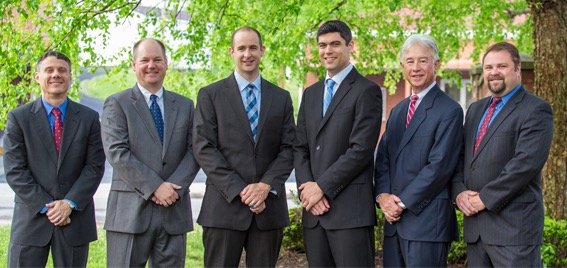 Applying for Social Security Disability (SSD) benefits can be a complicated and drawn-out process. However, the real important takeaway is that receiving benefits is harder than you may think. Just 28 percent of applicants are accepted during the initial claims level, according to the Social Security Administration. During reconsideration, just three percent are awarded benefits, and during the hearing level, 13 percent are. This leaves 53 percent of applicants who apply for Social Security Disability with no benefits, many of whom simply made errors with their paperwork or did not work with an attorney to prove to the Administration their true level of disability. Disability is paid into by all working people through a wage tax. From every paycheck, a small amount is deducted to ensure that when a person becomes disabled, or is disabled at a young age of at birth, they will not be left alone to pay for their life expenses. However, this disability fund is not limitless, and because so many people are facing disabling conditions, the Social Security Administration has ever more strict criteria for qualifying.
Qualifying for SSD Benefits
In order to qualify for SSD benefits, you must have worked a required minimum of years, usually 10, in jobs that were covered by Social Security–jobs where you paid into the Administration's fund, according to the Social Security Administration. Furthermore, you also must be unable to work for a year or more, or your condition must be likely to end in death. The Social Security Administration uses strict guidelines in both of these regards. When assessing your ability to work, or to find a new line of work, the Administration will take into account your age, ability to perform work, your education, and your recent work history and limitations. If you have a chronic back injury, for example, but if you can work for three or four hours per day doing sedentary work, on average, before having to go home and rest your back, you will not qualify for benefits because you can still perform work, even though it is at a limited amount and maybe not enough to adequately support you or your family.
Call a Sevierville Social Security Disability Lawyer Today
An attorney will help show that your condition not only limits your working ability, but completely disables you from working at all. And, with medical proof from your physician, we will help prove that your injury or illness meets a Social Security Administration qualifying condition. Contact the Sevierville Social Security Disability lawyers of Fox Willis Burnette, PLLC today.