Pigeon Forge Social Security Disability Lawyer
If you were disabled due to an injury or illness, and your condition is expected to last for 12 months or more, or result in death, you may be eligible for Social Security Disability (SSD) benefits. This financial assistance can be used for anything from medical expenses to groceries, and is a valuable, life-altering aide for thousand of Americans across the U.S. and here in Pigeon Forge. Qualifying for SSD benefits is not easy, however. Yet, an experienced Pigeon Forge Social Security Disability lawyer with Fox Willis Burnette, PLLC can greatly enhance your chances of being accepted into the program.
Social Security Disability Qualifying Criteria
Nearly all SSD beneficiaries are former workers (87 percent). Some people, such as disabled children, may qualify for SSD benefits even if they did not pay into the program through wage deductions throughout their working career. For most people, in order to qualify you must:
Have worked for at least 10 years in jobs covered by Social Security;
Have a Social Security qualifying condition; and
Not be able to work for at least 12 months, or the condition is expected to end in death before 12 months.
You must be able to prove your condition to the Social Security Administration with help from your physician, and you must also prove that your condition renders you unable to perform work that earns more than $1,170 per month. If you make more than that, you will not qualify.
Roughly One in Five Americans has a Disability
According to the Centers for Disease Control and Prevention (CDC), 37.2 million Americans have hearing trouble, 22.9 million have vision trouble, 18.2 million are unable to walk a quarter of a mile, and 39.6 million other have a physical functionality difficulty of some sort. In total, nearly 57 million, or one in five Americans, has a disability, yet not even close to that many receive Social Security Disability benefits.
Only 10 Million Americans Receive Social Security Disability Benefits
According to the Social Security Administration, in 2015 there were 10.2 million recipients of SSD benefits, with the average monthly payment coming to $1,165.79. With limited funds, the Social Security Administration limits recipients based on their work history and the degree of their disability. Some disabilities do not even fall under the Social Administration's list of qualifying conditions. Because of the importance of this financial benefit, and the difficulty of procuring it, we strongly advise you to speak with one of our lawyers before applying by yourself.
Call a Pigeon Forge Social Security Disability Lawyer Today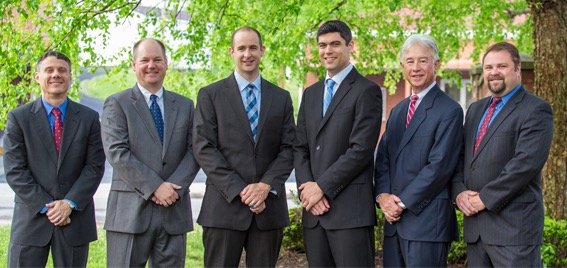 Receiving Social Security Disability benefits is difficult and the process is more than just time consuming. The application process is complex, proving the severity and extent of your condition requires a physician's well-outlined documentation, and all of the necessary paperwork can easily cause a mix-up and subsequent denial by the Social Security Administration. However, the Social Security Disability lawyers at Fox Willis Burnette, PLLC in Pigeon Forge have the experience and legal knowledge necessary for a successful first-attempt admittance into the Social Security Disability program. Reach out to one of our lawyers today for more information.