Knoxville Social Security Disability Lawyer
Knoxville Disability Claim Attorneys, Working Hard for the Benefits You Deserve
Every year, thousands of people are denied Social Security disability benefits, even though they are unable to work due to a serious injury or illness. The Social Security Administration has a high rate of denying benefits to applicants, but applicants who are represented by an experienced attorney are far more likely to have their applications accepted. The Knoxville Social Security disability lawyers at Fox Willis Burnette, PLLC are dedicated to protecting the rights of our clients who find themselves in this difficult situation.
Social Security Disability Program
The Social Security disability program is a federal program that was created with the purpose of providing assistance to people with disabilities who are unable to sustain employment. However, in order to receive any benefits, an injured party must apply to and be approved by the Social Security Administration (SSA). This is a complex and often time-consuming process, so if you or a loved one are suffering from a disability that makes it difficult to sustain employment, it is vital that you contact an experienced Knoxville Social Security disability lawyer who can help make sure that all of your supporting documents are in order and that no deadlines are missed.
Although the Social Security program is designed to help those with injuries, many people with legitimate health problems are turned away every year. Fortunately, there is an appeals process that gives many applicants a second chance at obtaining benefits.
At Fox Willis Burnette, PLLC, our attorneys work closely with each individual client so that they are aware of the extent and nature of the person's injuries as well as how to best represent his or her interests. We will make sure that you meet the requirements for eligibility, that your application is correctly completed, and that any supporting evidence that could help your case is gathered. This can include medical records, doctor's notes, and expert testimony, all of which will need to be collected, verified, and submitted.
Applying for Social Security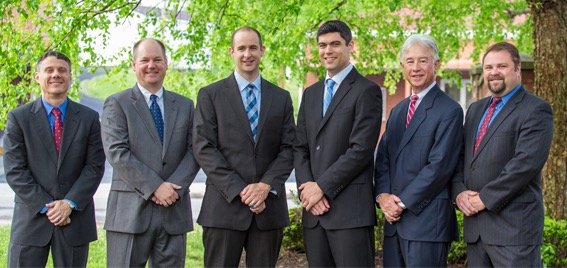 In Tennessee, a person can apply for Social Security disability online, via telephone, or by visiting a local field office. Regardless of the method a person uses to apply, he or she will need to submit the same evidence and provide the same information.
When a person applies for Social Security benefits, his or her case will be evaluated by the SSA, which will decide whether the applicant meets the legal definition of disabled. In order to make this determination, the agency will assess whether an applicant's symptoms are reasonably consistent with objective medical evidence, such as laboratory research. In an effort to discover the intensity, persistence, and functionally limiting effects of the symptoms, the SSA will also review information about the applicant's daily activities as well as the type and dosages of medications being taken to alleviate the symptoms.
During the application process, the SSA will also assess an applicant's:
Ability to work,
Age;
Education; and
Recent work history.
To qualify, the mental or physical impairment from which an applicant is suffering must be severe enough to significantly limit his or her ability to perform basic work duties, such as:
Walking, standing, or sitting;
Speaking, seeing, or hearing;
Lifting or carrying;
Remembering instructions; and
Responding appropriately to direction.
The Knoxville Social Security disability lawyers at Fox Willis Burnette, PLLC are familiar with the application process and can ensure that all of the requisite information is provided.
Appealing a Denial
Many of those who apply for Social Security disability benefits are initially turned down. Fortunately, there are multiple ways for someone who has been denied benefits to file an appeal.
An applicant who has been denied can appeal in person, by phone or mail, or online. The applicant is required to submit:
The original denial letter;
A list of current medications, and
The names of any medical professionals who have treated the applicant since the original filing.
Applicants only have 60 days from the date of the receipt of their denial to request a reconsideration from the agency. Missing this deadline can result in an applicant's entire claim being dismissed, unless he or she can show good cause for why the appeal was not submitted on time.
If the SSA denies the appeal for reconsideration, an applicant has 60 days to request a hearing in front of an administrative law judge. If this claim is also denied, an applicant has an additional two months to send an appeal to the Appeals Council, which can review the judge's decision, return it to the judge with instructions, or deny the applicant's request. If the Appeals Council refuses to review the claim or denies it, the applicant can appeal directly to the Federal District Court in Tennessee.
Contact the Knoxville Social Security Disability Lawyers at Fox Willis Burnette, PLLC Today
The Knoxville Social Security disability lawyers at Fox Willis Burnette, PLLC have over thirty years of experience in helping those who are seeking disability benefits, whether they are just beginning the process of applying or have been denied benefits in the past. The application process requires the submission of a substantial amount of paperwork and evidence. We can help streamline this process by investigating your claim and compiling relevant records. If an application is denied, an applicant is permitted to appeal. However, this process can be extremely complex and difficult to navigate without a legal background. Deadlines are of the utmost importance, and missing one could mean the end of your claim for Social Security benefits.
Contact Fox Willis Burnette, PLLC law offices today at 866-862-4855 to schedule a free initial consultation and we will get started on processing your claim. We understand that you may be battling an illness or disability that makes it difficult or impossible for you to leave your hospital room or home. Our legal team will gladly meet you at one of those locations in order to more fully discuss your case with you. We also operate on a contingency basis, so you will not owe us anything if your case is not successful.