Johnson & Johnson, Bayer Agree to Settle Xarelto Multi-District Litigation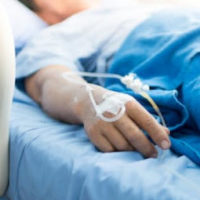 For several years, thousands of people in Tennessee and around the country have reported suffering serious adverse side effects from the use of Xarelto, a prescription blood thinner designed to prevent potentially deadly blood clots. There have been thousands of lawsuits filed against the two companies responsible for producing and marketing Xarelto, Johnson & Johnson and Bayer, alleging the pharmaceutical giants failed to properly warn patients and their doctors about the drug's risks.
Companies Will Pay Less Than 12 Percent of Xarelto's Annual Sales to Victims
Now, it appears Johnson & Johnson and Bayer are ready to pay up. On March 25, the companies announced "they had agreed to pay $775 million to settle about 25,000 lawsuits" related to Xarelto, according to the New York Times. Johnson & Johnson and Bayer will split the settlement costs equally, the Times said, although neither company "admitted liability."
Johnson & Johnson subsidiary Janssen issued its own statement further elaborating on the settlements. Janssen's statement insisted the company's existing labels for Xarelto "clearly communicated [its] benefits and risks, and claims plaintiffs made about the medicine did not square with the facts." Nevertheless, Janssen said it made sense to settle thousands of "meritless" allegations because "complex litigation demands an enormous amount of time and resources." The company further accused the media and product liability attorneys of causing "confusion and concern among patients."
But the reality is Johnson & Johnson and Bayer were likely not confident of their ability to prevail in all 25,000-plus lawsuits that remained pending. And while $775 million sounds like an enormous windfall, it is a much smaller part of the pharmaceutical pie than you might think. As Insurance Journal noted, "Xarelto is Bayer's best-selling drug," contributing more than $4 billion in annual revenue to the company's bottom line. And that largely reflects European revenue.
In the United States, Janssen and Johnson & Johnson sold nearly $2.5 billion worth of Xarelto in 2018 alone. So when combined with Bayer's figures, the proposed $775 million settlement reflects less than 12 percent of Xarelto's one-year sales figures.
Speak with a Tennessee Xarelto Lawyer Today
It is important to note these settlements are part of a multi-district litigation (MDL) proceeding before a federal judge in Louisiana. An MDL is not the same thing as a class action. In the latter, a small group of plaintiffs represents a larger group. By contrast, an MDL is several thousand individual cases that are consolidated before a single court in order to reduce pre-trial discovery and administrative costs.
The Xarelto settlements only apply to the Louisiana MDL, which at one point included roughly 27,000 cases. These settlements do not affect the rights of any other person to file a Xarelto-related lawsuit. So if you, or someone in your family, has suffered harm and you suspect it is due to the use of Xarelto, do not assume this settlement bars you from filing your own lawsuit or seeking damages from Johnson & Johnson or Bayer.
You should, however, consult with a qualified Tennessee Xarelto lawyer as soon as possible. Contact Fox & Farley, Attorneys at Law, to schedule a free, in-office consultation with a member of our defective drug and medical device team today.
Sources:
nytimes.com/2019/03/25/health/xarelto-blood-thinner-lawsuit-settlement.html
insurancejournal.com/news/national/2019/03/26/521650.htm
laed.uscourts.gov/xarelto