Hundreds of Xarelto Lawsuits Move Closer to Trial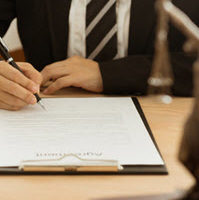 Many Tennessee residents have been prescribed blood thinners such as Xarelto to protect against the risk of potentially fatal blood clots. Unfortunately, Xarelto is not without its own risks. According to scientific studies, more than 3,000 deaths and 21,000 patient injuries have been attributed to side effects–notably hemorrhages–attributed to Xarelto and similar drugs.
Judge Sets Plan to Select First "Waves" of Cases for Discovery
Currently, there are more than 21,000 individual lawsuits pending against the manufacturers of Xarelto, Bayer and Johnson & Johnson. Most of these claims have been consolidated into a special type of federal legal proceeding known as multi-district litigation (MDL). MDL is often used to manage complex cases involving dangerous drugs and medical devices. The process allows a single judge to hear and decide pretrial issues that are common to hundreds–or in the case of Xarelto, thousands–of claims, thereby conserving judicial resources and, hopefully, expediting the ultimate resolution of all outstanding claims.
A panel of federal judges previously assigned the Xarelto MDL to U.S. District Judge Eldon E. Fallon of the Eastern District of Louisiana. On February 27, Fallon issued his latest case management order, which will move 1,200 of the pending lawsuits into pretrial discovery. Fallon announced there would be two "waves" of case selection, each involving 600 cases.
Selection of "Wave 1" cases will begin on April 16, 2018, with the plaintiffs and defendants each picking 200 cases. Fallon will then select 200 more cases at random on April 30, bringing the total to 600. There will be an opportunity for the plaintiffs and the defendants to challenge one another's case selections, although Fallon retains the final say on what cases remain in the Wave 1 pool. Wave 2 case selection will begin in August and follow essentially the same process as Wave 1 selection.
If any of the party-selected cases are dismissed prior to the completion of discovery, either side may seek (or oppose) the selection of a replacement case. However, there will be no replacements for any of the cases randomly selected by the court.
For each of the selected cases, Fallon said only four witnesses will be deposed: the plaintiff or their representative (many of the plaintiffs are deceased), the doctor who prescribed Xarelto to the plaintiff, the plaintiff's treating physician, and a sales representative representing the Xarelto manufacturers who "called on the Plaintiff's prescribing physician." All depositions must be completed within seven months of the plaintiffs and defendants exchanging updated "fact sheets" related to their specific case. According to Fallon's order, these discovery limits only apply to Wave 1 and Wave 2 cases and may be altered for any future waves selected.
Speak With a Tennessee Xarelto Lawyer Today
It will take many years to fully resolve all of the outstanding Xarelto claims. Deep-pocketed drug manufacturers rarely make such cases easy for the victims and their families. That is why if you have sustained serious injuries or lost a loved one due to the use of Xarelto, you need to work with a qualified Knoxville dangerous drugs and defective medical devices attorney. Call the offices of Fox & Farley or contact us online today to schedule a free consultation.
Sources:
laed.uscourts.gov/sites/default/files/xarelto/CMO_6_0.pdf