Gatlinburg Social Security Disability Lawyer
Quite possibly one of the main benefits of living in a well-off, democratic society such as the United State is the built-in safety net that is there to catch us when we fall. Social Security Disability (SSD) benefits are provided for injured people who have paid into the Social Security system long enough through their work. This benefit is a crucial financial aid for millions of Americans, and may be available to you too if you are able to successfully qualify. However, receiving these benefits is not as simple as ticking off a few boxes and sending in your identification. By contacting us, an experienced Gatlinburg Social Security Disability lawyer will be able to answer all of your questions in person.
Why do I Need an Lawyer to Fill Out Paperwork?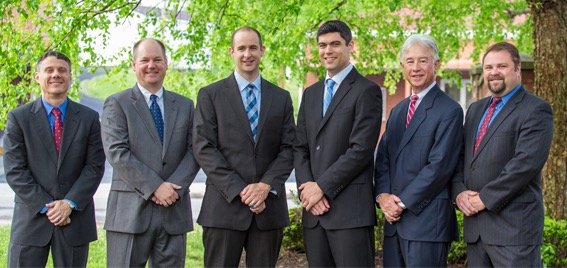 The number of SSD applicants and number of awards do not line up, unfortunately. Roughly 100,000 people apply each year, yet only around 50 to 60 thousand are awarded benefits, according to the Social Security Administration (SSA). This means that you have a very high chance of denial, especially when you do not use an lawyer. Commonly, applicants are denied simply because they made application errors, failed to provide adequate medical information, or did not fill out all of the forms. A simple mistake can spell disaster and long delays when it comes to SSD applications. The Administration works with a very limited budget and uses a very strict set of rules for applicants to work with, which is why so many injured workers are then essentially weeded out. If you have already submitted your application and have been denied, do not give up hope. There is still a very good chance that you can be accepted. An lawyer will be able to provide invaluable assistance in making SSD benefits a reality for you in the near future.
Who can Qualify for Social Security Disability?
There were 36.5 million hospital stays, with the average visit being 4.5 days, in 2012, according to the Healthcare Cost and Utilization Project. Most Americans will become seriously injured at some point in their lives, though a much lesser percentage will become incapacitated for a 12 month period or longer. The criteria that you need to pass in order to be considered for SSD benefits includes:
Having worked for a minimum of 10 years paying into the SSA;
Your condition must meet the qualifications of the SSA
You are not expected to recover from your condition in the next 12 months, or the condition is expected to end in death before 12 months has passed; and
Your condition makes it impossible for you to earn more than $1,170 per month.
Work with a Gatlinburg Social Security Disability Lawyer
Being accepted for SSD benefits can be an uphill battle. It is often necessary to work with an lawyer who has a specific skill set for Social Security Disability applications and denial workarounds. Instead of risking everything by going it alone, consider working alongside an experienced, caring lawyer with the Gatlinburg law offices of Fox Willis Burnette, PLLC. Contact us today for help.