FDA Requests "Voluntary Recalls" After Confirming NDMA Contamination of Popular Diabetes Drug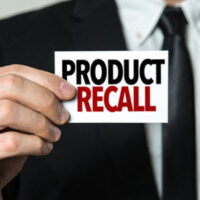 N-Nitrosodimethylamine–commonly known as NDMA–is a chemical and a known cancer-causing agent. NDMA occurs in both natural and industrial processes. And in the past few years, NDMA contamination has been tied to a number of popular medications, such as Zantac.
Recently, scientific evidence has also found NDMA contamination in the diabetes medication Metformin. On May 28, the U.S. Food and Drug Administration (FDA) asked five drug companies to "voluntarily recall" their Metformin products after testing found NDMA levels of "above the agency's acceptable intake limit" for NDMA. As of June 5, only two of the five companies had publicly acted to recall their products: Amneal Pharmaceuticals LLC and Apotex Corp. Both companies manufacture "extended-release" Metformin tablets. Amneal's recall covers both 500 mg and 750 mg tablets. Apotex only recalled 500mg tablets.
The FDA's acting director of drug evaluation and research said in a statement that the agency was continuing to investigate NDMA contamination in other consumer drugs. "As we have been doing since this impurity was first identified, we will communicate as new scientific information becomes available and will take further action, if appropriate." The FDA also cautioned that patients currently taking Metformin should continue to do so unless directed otherwise by their doctor.
In its own statement, New Jersey-based Amneal said it was previously notified by the FDA that seven lots of its Metformin tablets had tested positive for NDMA above "acceptable levels." The company insisted, however, that it had "not received any reports of adverse events" related to the contamination, and that the recall would not affect the company's "immediate release" Metformin tablets, only those formulated for extended release.
Get Advice from a Tennessee Dangerous Drugs Lawyer Today
Several lawsuits have already been filed against Metformin manufacturers over the NDMA contamination. One such case, filed in March in New Jersey federal court, named Actavis Pharma, Inc., and Teva Pharmaceuticals USA, Inc., as defendants. The lawsuit alleged that an independent laboratory analysis of Actavis' Metformin product confirmed it had 7.6 times the FDA's "interim daily limit" for NDMA contamination. The lawsuit also pointed to a lengthy history of FDA violations by Actavis and Teva with respect to its drug manufacturing practices.
There will doubtlessly be many additional lawsuits filed as we continue to learn the full extent of NDMA contamination in the Metformin market. The mere fact that manufacturers are moving, however belatedly, to voluntarily recall contaminated lots does not absolve them of their legal responsibility towards patients. Any company that allows a dangerous or defective drug onto the market can be held liable for injuries sustained by consumers.
If you, or someone that you love, has been affected by an NDMA-contaminated drug, it is critical you receive timely legal advice from an experienced Tennessee personal injury attorney. Contact the offices of Fox Willis Burnette, PLLC, today to schedule a free consultation with a member of our team.
Sources:
fda.gov/news-events/press-announcements/fda-alerts-patients-and-health-care-professionals-nitrosamine-impurity-findings-certain-metformin
fda.gov/safety/recalls-market-withdrawals-safety-alerts/amneal-pharmaceuticals-llc-issues-voluntary-nationwide-recall-metformin-hydrochloride-extended
courtlistener.com/recap/gov.uscourts.njd.429132/gov.uscourts.njd.429132.1.0.pdf
https://www.foxandfarleylaw.com/state-vs-federal-court-who-will-decide-my-personal-injury-lawsuit/