Michael S. Farley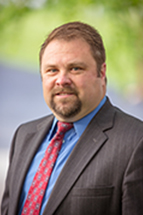 Bar Admissions
Education
University of Tennessee College of Law, Knoxville, Tennessee
University of Tennessee, Knoxville, Tennessee

B.S. – 1992
Honors: With Honors
Michael Farley is a co-founder of Fox and Farley. Michael focuses his practice on criminal defense law.
Michael has practiced law for over 23 years. Most of Michaels' clients are referrals from past clients or other attorneys. Michael proves himself as being known as "the go to guy" if you're in trouble with the law.
Michael grew up in Anderson County and learned early on to be successful you had to work hard, take pride in your work, and continue to strive to do your best!
Michael attended the University of Tennessee where he obtained a Bachelors of Business Administration, graduating Cum Laude. Michael followed up at the University of Tennessee Law School graduating with a Doctor of Jurisprudence and was licensed to practice law in 1996.
Prior to law school Michael began his legal career as an investigator and as a certified police officer, graduating first in his class at the Tennessee Law Enforcement Training Academy in Nashville
Michael went on to work as a Sheriff's Deputy for the Anderson County Sheriff's Department and an officer at the Clinton Police Department prior to attending law school. This past experience gives Michael a unique advantage when representing clients in criminal defense cases.
Michael believes strongly in being involved in his community and supporting local schools and athletics. Michael has served as a Clinton City Councilman, board member for The Chamber of Commerce, member of Clinton Rotary Club, and for 15 years has been Vice President of the Anderson County Fair Association.
Michael and Bruce strongly believe in supporting our schools and athletics and have donated over $250,000.00 to local schools and athletics. Fox and Farley are the premier sponsors of "Fox and Farley Friday Night Football".
Michael lives in Cilnton, Tennessee with his wife, Sondra, and has two daughters, Raegan and Maison. Both attend Grace Christian Academy and both are captains of their respected cheer squads. Sondra has two children, Baylor and Briley. Baylor plays basketball for Oak Ridge High School and Briley is a sophmore at Lee University studying nursing. Michael and Sondra spend most of their summers on Norris Lake. In the fall and winter they enjoy attending their children's sporting events, UT Football games, and taking weekend mini-trips.
Kevin C. Angel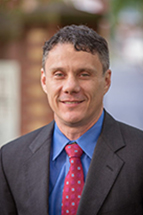 Kevin C. Angel has a Juris Doctorate from Pepperdine University School of Law where he graduated magna cum laude, graduating in the top five percent (5%) of his class, and was Associate Editor of the Pepperdine Law Review; a Teacher's Assistant for Legal Research and writing; a member of Phi Alpha Delta legal fraternity; a Dean's Scholarship recipient. A recipient of the Estes Kefauver Scholarship, he graduated cum laude from the University of Tennessee with a Bachelor of Arts degree in History. Kevin has been practicing law since 2000. He has extensive experience in criminal law and domestic law, including divorce, adoption, paternity, and dependency and neglect proceedings.
Kevin has handled more than ten (10) first or second degree murder cases, including two (2) jury trials, the average length of sentence that Kevin's clients have received in these matters is approximately five (5) years, despite facing much harsher minimum penalties on the crimes charged.
Additionally, Kevin has handled many cases in the investigatory stage, which Is the best time to hire an attorney on criminal matter, and has either limited his clients' exposure or successfully avoided charges being brought. Kevin resides in Oak Ridge with his wife, Amanda and two sons, Anthony and Cobe.