Clinton Social Security Disability Lawyer
Roughly one in five Americans are currently living with a disability in the U.S., according to the Census. However, not everyone can qualify for disability benefits, even if their condition makes it physically impossible for them to work, or they are able to work but only with severe pain and discomfort.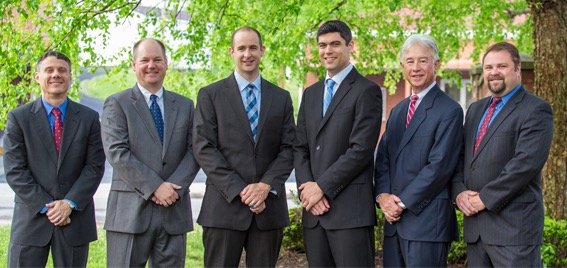 The limited resources of the Social Security Administration means that the competition to receive benefits is extremely high among disabled individuals. If you have been denied disability benefits by the Social Security Administration, you need to speak with an attorney. Those who apply with the aid of an attorney are far more likely to be approved for benefits. Contact the Clinton Social Security Disability lawyers of Fox Willis Burnette, PLLC today for help.
What is Social Security Disability?
Social Security Disability (SSD) benefits should not be confused with Social Security, a benefit incurred by workers throughout a lifetime of paying into the system through wages, and given back to those very same workers after they reach the age of 65. SSD benefits are awarded to workers who are permanently injured or ill, and their disability prevents them from being able to work, even part time.
Who Can Qualify?
According to the Social Security Administration, in order to qualify for SSD benefits, the administration must, in their opinion, hold all of the following true:
You can no longer perform the work that you did before;
You cannot adjust to other work due to your medical condition; and
It is expected that your disability will last, or has lasted, for at least one year or it will result in death.
Assessing Your Eligibility
The SSA will analyze the applicant's following information:
Ability to work,
Age;
Education;
Recent work history; and your physical limitations regarding the following:

Walking, standing, or sitting;
Speaking, seeing, or hearing;
Lifting or carrying;
Remembering instructions; and
Responding appropriately to direction.
The Social Security works with a list of qualifying conditions. Even if your specific condition is not on the list, an attorney can provide assistance. Conversely, if your condition is on the list but the Social Security Administration does not believe that your specific condition meets the requirements of their criteria, an attorney will be able to help.
Applying for Benefits is a Timely Process
Qualifying for SSD benefits is not only a difficult prospect, but the application process can take a long time. For people who are currently suffering from the physical suffering, emotional turmoil, and financial strain of their disability, the lengthy process of applying for and receiving SSD benefits can be more than difficult. And, being denied only adds to the pain. The attorneys of Fox Willis Burnette, PLLC ensure that the extent of your injuries or illness is well documented, your claim is backed up by physician records, and that the application is thoroughly verified as well as vetted for errors before being submitted.
Contact a Clinton Social Security Disability Lawyer Today
Whether you have been denied or have not yet applied for SSD benefits, a lawyer will help you appeal or begin gathering information and evidence to submit to the Social Security Administration. Call the compassionate Clinton Social Security Disability lawyers at Fox Willis Burnette, PLLC today for legal guidance.